Tennis Tournaments in France
During your stay with us, we organize your participation in as many tournaments, as possible. It is realistic to compete in two tournaments per week. A professional organization and scheduling makes that possible. We can offer 30 years of experience in organizing player´s schedules. The prize money stays completely with the player, who earns it.
Read more of other player´s expieriences with the French tournament system:
Reports from U.S. college/ high school players
For the coming summer, four of my teammates plus myself will compete in French tennis tournaments, traveling throughout the country. In doing so, we have the chance to embrace a foreign culture while extending our match practice to be prepared for the subsequent season.
A crucial reason why we are doing this is the efficiency of the French system for tournament play as compared to the US system. The latter is age-based such as 13 and under, 16 and under, 18 and under, open age group. Therefore, a beginner of age 17 may enter the same tournament as a top-ranked junior of the same age. By contrast, the French tournament system is entirely level-based. People of different ages enter the same tournament but stronger classified players will join the later rounds of the tournament. For experienced players, the main ranking categorizations (in French called "classement" from stronger to weaker, -30, -15, -4/6, -2/6, 0, +1/6, +2/6, +3/6, +4/6, +5/6, +15. Consequently, tournament draws may contain many players but each of them will be paired with players of similar ability to result in a competitive match. Having experienced both systems, one realizes that the system in France provides a higher breadth of styles and more differentiation while reducing the probability of "bagels". In addition, you have the opportunity to meet players from several countries and build life-long friendships.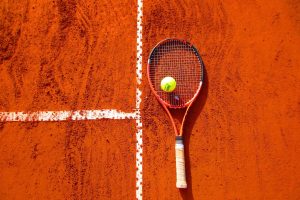 Prize money tournaments in France
Apart from hosting the Grand Slam in one of the most charming cities worldwide, Paris, France has developed a system of tournaments for all kinds and levels of players. Strong players who play in the first division/class of their country and who might even have played on the pro circuit may still gain money in tennis tournaments. There are around 12,000 tournaments each year taking place in France, and most of them pay out prize money, even in the smallest villages. The requirement for participating is taken care of by us. We apply for a license for every one of our candidates from the French Tennis Federation or FFT. In a next step, we guide you through the process of attaining a rating. What is required are either WTA/ATP ranking, or results of national tournaments. In case neither is available, we will send a coach who will assess your skills and recommend a classification that is usually accepted.
The "classement" system is not simple, but we will explain what it entails. First, there are four categories, with the lowest one containing the unranked players up to the players of 30/1. The third category includes players from 30 to 15/1, the second category players between 15 and negative players, while the first category consists only of the top few dozen players in all of France such as Jo-Wilfired Tsonga. Most of the top players do not tend to play French Prize money Tournaments. In fact, on the circuit of French Prize Money tournaments, most players are not professionals, though occasionally, one may encounter someone ranked 600 on the ATP.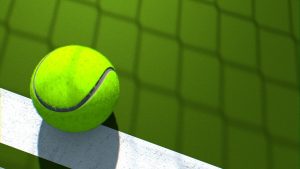 The tournaments take a week or a fortnight to finish, depending on when one enters the draw. The better players start later. Prize money varies, but in the 4500 Euro category, it is common to receive a payout from the quarterfinals onwards with a tournament victory being sweetened by a cheque over eight hundred Euro. Given you perform well, there is also the possibility to be asked to play League matches for clubs and thus earn additional income. Therefore, this circuit is a chance for those experienced players who could not afford the professional circuit of Futures and Challengers or those who may not play it without losing amateur status.
French magic? No, just a life-tested classification system
Anything can happen. Look at what happens when you visit tournament play in France. A teenager playing some close to, or even older than 40 year bracket, two players of radically different game plans (think Fabrice Santoro), and nobody knows on whom to place their bet. Yet, magic it is not. It is the outcome of the extremely effective ranking system provided by the FFT and clever design of tournament structure.
The protagonist is an aficionado who most tennis fans who regularly watch Roland Garros have heard of. Philippe Chartrier, born 1926 during the era of the Mousquetaires, deceased in 2000. A court at the Grand Slam facilities was named in his honor in 2001. He had been president of the FFT for two decades (1973 to 1993) as well as president of the International Tennis Federation (ITF) from 1977 to 1991. As boss of the former, he spent several years lobbing local clubs to stage tournaments for everyone and join a just emerging league.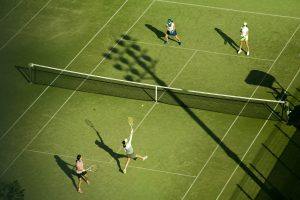 The system designed by the FFT relies on recent head-to-head performances by its players and is a unique mechanism to determine performance that has worked astonishingly well for decades. With the result, that France has a higher density of top-ranked junior players than any other nation. Examples of people emerging from the system include Gael Monfils, Jo-Wilfired Tsonga and Lucas Pouille with all three of them reaching the quarterfinals of US Open in 2016. It was a repetition in history after the same feat being accomplished in 1927. Given other nations had at most one player in the quarterfinal of the male draw, with the US actually having none in spite of a population five times as big, this is no mean achievement.
We are not the first to observe the coherence of the FFT system. In 2004, it was the starting point for US-based coach Dave Howell to come up with an alternative "classement" system, simpler than its predecessor but with the attempt to make it more accurate and more widely used. He called it the "Universal Tennis Rating" (UTR).
Players are classified by the FFT twice per year, depending on matches won and lost against other individuals already ranked by the FFT. The exact score does not matter. The very best players are ranked, rather than rated with a numerical ranking from 1 to 100.
Two attributes are in common by both the UTR and the French "classement". First, they are rating systems rather than rankings. Second, they are peer-based (this also applies to the German "Leistungsklassen"), not based on "points per round" as in the German DTB ranking. In other words, one improves by beating stronger players, rather than by advancing further in a draw (of potentially weak players). This characteristic implies a higher accuracy. One distinction is that UTR factors in exact match score, whereas FFT is based on the dichotomy, matches won/lost. It can be assumed that once one has played a dozen or few dozens of matches, the ranking gets quite precise. American College coaches usually rely on the stepchild of FFT, namely UTR wherever possible.
The usefulness of the FFT "classement" means that no "ladders" are needed for members of a specific club. Instead, a mere biannual printout (each for male and female) of rankings is enough to achieve a high transparency of playing ability for all to look at. Due to the size of the data sets, they are also a much more accurate indicator than "ladder matches".
A highly valued characteristic for both tournament organizers and players is that the assessment is independent of age, depending only on level. In a given country that only has ranking (rather than rating), it may not be clear whether the player ranked 40 in men's 35+ age bracket is stronger or weaker than the player ranked 600 in the men's open category. In that way, a 15 year old may be an adequate sparring partner for a 36 year old, and they may form a strong team. In individual who played a lot until age 22 than dropped the racket and came back to the sport at 29 may also compare his/her present level to the one achieved earlier to see which level is now adequate. In addition, a junior player may see how from 12 via 15, 17 and 20, her/his "classement" progresses in synchrony with real ability.
Jean Michel, when interviewed by us, told us "Over the course of last summer season, I competed in two dozen tournaments, playing 45 matches. It is the rule rather than the exception, that one region hosts half a dozen tournaments at a time. Moreover, with every single of them taking a week or more, it is possible, yeah, it is even welcome, to enter several tournaments at the same time. The clubs enable it by scheduling matches to avoid time conflict and minimize issues."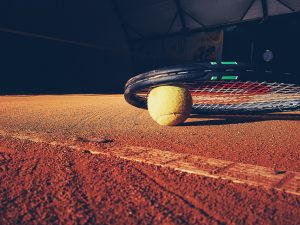 The plan of former president of the FFT, Monsieur Chartrier, seems to have worked out. Every summer, more than 5,000 tennis tournaments take place with the Hexagon, a name given to the country due to its shape. The tournaments are rooted in local clubs to which players from all corners of the world are invited, finding events that suit their competence level. Indeed, the tournaments reflect upon the pride taken by the clubs. Even small clubs with just two courts host one or two tournaments and try to make the stay great for everyone involved. Thus they attract some money via the (usually relatively small such as 10 to 20 Euro) entry fees and new competitors. The majority of club players enters them, with the draw going up into three digits. A field of 128 or 256 or even more is not unheard of. Oftentimes, such a tournament attracts sponsoring, which could be an international company such as Renault, Head or a local grocery store who contribute to the prize money bourse which in turn may lead outstanding players ranked by WTA/ATP to travel for a visit.
Impossible that these players join the same tournament as club players? Not so. Just a smart system again. Instead of the seeding known worldwide, French tournaments use so-called block seeding. In that way, better players enter the tournament later, since they are several rounds further in the tournament. Those participants who are not seeded need to win matches to reach the round where better ranked players are waiting for them.
Consequently, an ATP pro such as Eric Butorac, whose career heavily relied on earning French prize money, joins the draw in the quarterfinal. He was classified -15 in France a while ago, and it does not make sense he keeps giving "double bagels" to club level players wasting the time. Therefore, to win the tournament he would just need to win three more matches against strong competition to become champion and take home the winner's prize.
Actually, the block seeding applies to all participants in a given club tournament. Accordingly, in the FFT tournaments, players of any tennis level with in the early matches play other people of a similar classification. An advanced player of classement 0 will start off playing someone ranked 1/6 or 2/6, which is a tiny bit weaker than 0. In case s/he advanced, the next match may bring an opponent with her/his rating, namely 0, before reaching higher rated players who have negative classement.
The earlier tournament rounds are played over a fortnight or even three weeks, occasionally at nights, lunchtime, on weekends or in the morning. The evening and night matches are not unlikely to get spectators who drink a beer from the bar, and support their friends. "With onlookers cheering for you, it sometimes feels as if you were a professional", Jean finds.
Some people have thought of adopting and adapting the French model to other contexts, including the American one, including Harvard coach Dave Fish. It might help collegiate players to maintain and even improve their games, work summer internships and enter club team events.
So far, the best way to experience is traveling to France. Drop us a line to inquire about your options. While other countries have a highly segmented tennis scene, the model of France actually reflects the attic model of Greek democracy where there was an agora, a common space for people of any age, gender or skill set to mix with peers, resulting in what game theorists called win-win situations. You exercise, have fun, compete and get to know like-minded people. And the resources are already in place. Not everything needs to be standardized, nor does it need to be as glamorous as the red carpet in Cannes. What you can expect is that even small clubs have a bar, which may be just a tiny kitchen and microwave. With food and beverages providing a marginal income. Soon you will get to know the French sportsmanship custom. The winner of the match always buys the loser a drink and socialize together for a quarter of an hour or so. Wine, beer, other drinks, whatever people feel like. If you are lucky, there might even be an oyster dinner or mussels.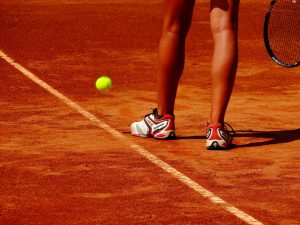 We from Tennis Tournaments France choose between dozens of tournaments that are organized in the region, selecting them based on your goals. Factors that play a role in selecting the route will be your level, court preference and location preferences. We will provide you with a French license and rating, as well as accommodation and travel route. To make sure everything works out fine, we will pick you up from the airport and introduce you to the system and both guide and accompany you through the whole process.
Our main advantage to other business operating in this niche is that we offer an all-inclusive package. This means not just board, laundry but also coaching and practice during the tournament and being by your side, give advice on any issue that may arise, include issues of communication in the French language. What we recommend is for individuals to sign up with a friend from home or a collegiate teammate.
Trip Parameters
With us, there is no such thing as an "average trip". We cater to your preferences, whether you play a fortnight, five weeks or as a less likely case just a week. Most players wish to make as many matches as possible and while this is exciting, it may be grueling. There is our next advantage. Given your accommodation travels with you at all time, you can rest whenever you feel tired. Afternoon nap between two matches? No problem.
As concerns your selection of a travel partner (in case you wish, you may just as well sign up individually with us), a crucial factor is personal chemistry. Not just the tennis but also the interpersonal experience will be intense. Similar playing ability means that you are more likely to play in the same week at the same location. Furthermore, in a conversation you might want to find out what goals and expectations s/he has. While one individual may wish to stack up 25 matches a month is tennis, another person may prefer to also be immersed in nightlife and tourism. While integration is possible, the stronger the alignment the higher the likelihood of mutual satisfaction.
While prize money above expenses is not allowed by the NCAA stipulations, defining expenses may not be so easy. Your coach may help you to get an amateur ITA release. In case you wish to gain ATP/WTA points, there is the option of participating on that circuit after getting fine-tuned on the intense French circuit.
French Tournament Play
TIMING:
Tournaments take place all year round. To maximize your match possibilities, we recommend arrival in June or July. From September onwards and before the middle of June, you may need to expect some downtime on weekdays as in those 9.5 month of the year, tournaments tend be on weekends. In the middle of summer, however, matches are more evenly spaced during all seven days of the week. . .
CIRCUIT SUMMARY:
There are over 5,000 "feed-in" tournaments each year in France of a duration around three weeks. Hundreds of participants of all ages and levels compete. Early on, the weaker ones, later the better ones, based on their French "classement". The top-ranked players begin in the quarterfinals on Saturday, with the semifinals usually being scheduled the same day, before the final of Sunday. Lower ranked player begin earlier in the week or even several weeks earlier. Independent of the size of the draw, you join the play at your own level, creating 2-3 day tournaments. Unless you are massively underrated or are on the most incredible cosmic streak (the probability might be like winning the lottery) and play for a full week or longer. Nevertheless, basically, this allows you to enter several tournaments simultaneously.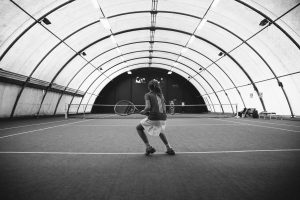 CLASSEMENT:
Speaking of playing level, France has over 2 million classified tennis players of both sexes in 31 rating categories. Each category, in France "classement", has a different moment of time when they join the tournament. Initially you enter your first series of competitions with a tentative rating determined by past results or our coach. Given your initial results, this may be adapted in your official rating.
REGION AND SURFACE:
Any region (or département) has dozens of summer tennis tournaments. In case you wish to visit a particular area, let us know, so we can arrange something. Tournaments in the south and in smaller clubs tend to be on hard court given they are easier to maintain, but in general, it may also be possible to play on clay. The more flexible you are, the lower the distance between tournaments and the more convenient the schedule.
CLUBS:
The clubs vary enormously. Small towns and hamlets have two to four municipal courts with a small clubhouse, on the other hand, there are also country clubs Monte Carlo style. As one may expect, the smaller the club, the larger their interest in you may be.
LEVEL AND ORIGIN OF PLAYERS:
Common nationalities include people from Australia, South Africa, Argentina, and potentially many more. While world rankings between 150 and 600 are rare, they are not unheard of. Tournaments vary in both size and level of play, but international draws are common. The same player may once start in the round of 256 and in the following tournament in the quarterfinal.
PRIZE MONEY:
Given eligibility, the earning potential depends on ability, objectives as well as luck. A collegiate player in the top 50 or an ATP/WTA player of 1500 stands a chance to earn 500 dollars a week.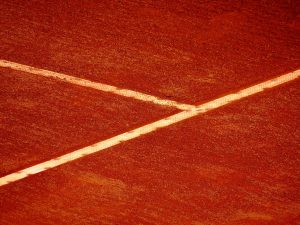 COMPARABILITY OF THE SYSTEM:
As previously mentioned the "block seeding" stands out and is unlike that of other countries. A distantly related system would be that of having pre-qualifying, qualifying and main draw (or the Dutch system of B draws and A draws), though it does not work as smoothly.
LANGUAGE/OTHER COUNTRIES:
The journey organizers are multilingual so even though people in other countries may have a higher level of English on average such as Switzerland, Belgium or Germany it may not be reasonable to move there for tournament play. In particular, getting a convenient schedule outside France is more difficult since organizers are less likely to accommodating foreign players. Furthermore, other countries tend to have weeklong tournaments whereas French tournaments can be played in a few days, leading to much shorter down time. We therefore recommend playing the French tournaments as the base. France borders on many other countries such as Spain, Andorra, Italy, Switzerland, Belgium, the Netherlands, etc. so cultural experience may be broadened by playing in the border areas and then seeing the other side for some hours.
Do you have questions whether this is the right offer for you? Then feel free to contact us
-per telephone at 0049 172/ 6487050 (Mr Hartmann)